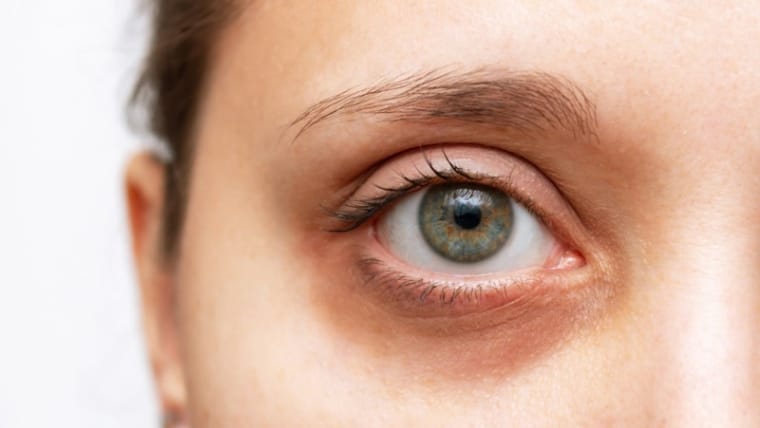 By admin
February 8, 2023
Dark Circles are one of the most challenging skin problems we face during our journey to obtain the perfect face.
Dark circles under the eyes mean the skin area under the eyes looks darker. Dark circles under your eyes may make you look tired or older than you are.
The causes of dark circles under the eyes can be varied, but they typically don't indicate a medical issue. While they are usually not a cause for worry, some individuals may desire to improve the appearance of their under-eye circles for cosmetic reasons.
Causes of Dark Circles
Dark circles under the eyes can have numerous causes, with aging being a common one. As people age, the skin around their eyes tends to sag and become thin, leading to the visibility of blood vessels and the appearance of dark circles.
Other causes of dark circles under your eyes may include:
Genetics: Family History can play role in developing dark circles under the eye, and one of the causes which very difficult to treat only lifestyle and using concealer under the eye to improve it
Sun Overexposure can cause the skin to produce more Melanin. Melanin is the substance (pigment) that gives your skin its color.
Allergy: allergic reactions can trigger histamine release, which causes the blood vessels under the eyes to dilate and become more visible beneath your skin.
Allergies can cause Scratching and rubbing of the itchy skin around your eyes, leading to further irritation and worsening your symptoms. This can cause inflammation, swelling, and even break blood vessels, resulting in dark circles under your eyes.
Anemia is one of the major causes of dark circles and will be resolved with the treatment of anemia.
Fatigue: Lack of sleep may also cause fluid to build underneath your eyes, causing them to appear puffy.
Eyestrain: Prolonged gazing at a TV or computer screen can stress your eyes, causing the blood vessels around them to enlarge. This can then lead to the darkening of the skin around your eyes.
How can dark circles can be prevented?
Preventing dark circles under your eyes may not always be possible, but you can try the following steps:
Wear sunscreen and sunglasses to protect your skin from the sun.
Maintain a consistent sleep schedule and aim for at least 7 hours each night.
Practice stress management techniques such as self-care.
Quit smoking and using tobacco, as smoking hastens the skin's aging process.
In choosing the most appropriate treatment for each type (hyaluronic acid, caffeine, retinoids, alpha arbutin vitamin c, peels…), it is essential to distinguish what type of dark circles we are dealing with:
Brownish dark circles are caused by hyperpigmentation due to excessive production of Melanin in the skin of the eyelids; for congenital or acquired reasons, use topical creams or products that decrease melanin production like :
The Ordinary Alpha Arbutin 2% + HA: By inhibiting tyrosinase, the key enzyme responsible for the production of Melanin in the skin, it prevents excess Melanin from forming and therefore helps with the fading of dark circles with hyaluronic acid helps to support product absorption into the skin and moisturizing it.

Add to cart
2. The Inkey List Brighten-I Eye Cream: 2% BRIGHTENYL™ ( four times more potent than Vitamin C ) brightens the eye contour over time and even skin tone.

Add to cart
Bluish dark circles are caused by poor blood circulation; Caffeine helps boost circulation and constrict blood vessels, which means that it can seriously minimize the appearance of discoloration (hyperpigmentation and dark circles)
1. The Ordinary Caffeine Solution 5% + EGCG.
2. The INKEY List Caffeine Eye Cream

Add to cart
Fine Line and Wrinkles under Eyes: The leading causes of under-eye wrinkles are due to the weakening of collagen fibers. Retinol is a vitamin A derivative and is one of the most popular anti-aging ingredients. It works to reduce fine lines and wrinkles by stimulating collagen production — something we all need for plump-looking skin.
The INKEY List Retinol Eye Cream 15ml

Add to cart
2. RENEWAL AT HOME WITH MURAD

Add to cart