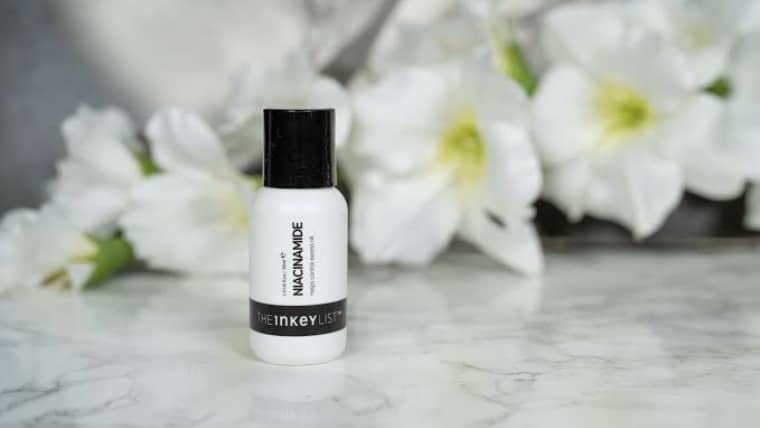 By admin
August 28, 2022
Niacinamide, has been used in skincare for a long time and isn't precisely new, has recently gained a lot of attention due to its numerous skin advantages, and is the main ingredient in a number of new products.
What Is Niacinamide?
Water-soluble form of vitamin B3, which we get from our diet.
Topical niacinamide-containing products will have more direct benefits for the skin.
Niacinamide Skin Benefits:
Niacinamide reduces inflammation, which may help ease redness from eczema, acne, and other inflammatory skin conditions.
Niacinimide can also help regulate the amount of oil the sebaceous glands produce.
Niacinimide help in reducing pore size over time.
5 % Niacinamide concentrations can be helpful in hyperpigmentation. Benefits were seen after four weeks, but not beyond two months.
Niacinamide may be helpful for severe acne, especially inflammatory forms like papules and pustules.
Niacinamide Keep your skin firm and healthy , it helps keratin protein build .
Niacinamide help your skin to keep your Lipid barrier more healthier as it help your skin to produce ceramide ( lipid ).
Minimize Fine lines and Wrinkles.
Who could make use of Niacinamide Skin Benefits?
All skin types can benefit from using Niacinamide, from dry and sensitive to oily skin.
How to incorporate Niacinamide in your routine?
You can apply Niacinamide products in the morning or at night
Use it after light serums and before the moisturizer
Don't forget to wear sunscreen.
Does niacinamide have potential side effects?
Topical niacinamide is generally considered safe to use.
You can avoid widespread allergic reactions and product sensitivities by doing a patch test.
Niacinamide is also safe to use during pregnancy and breastfeeding.
Why does niacinamide make your skin purging or breakouts ?
Nicotinic acid, an impurity in many niacinamide serums may be the reason for purging

Niacinamide, also called Nicotinamide is an amide of Nicotinic Acid. The Latter is often present as a residual impurity during purification of Niacinamide.

However, high concentrations of Nicotinic acid are associated with various possible skin side effects such as redness, irritations, and acne exacerbation.

Many brands use very high purity grade niacinamide which have negligible or very low quantities of the nicotinic acid impurity.

Overusing Niacinamide might cause redness, burning, irritation, and itching of the skin and not see any increase in benefits, but chances are higher to receive the adverse skin reactions and try to incorporate in your routine gradually.
Products contain niacinamide:
WHY TRUST IN BEAUTY CASTLE STORE ?
Because we are the first store in Egypt that is interested in providing original products and follows up with you step by step to reach perfect skin.